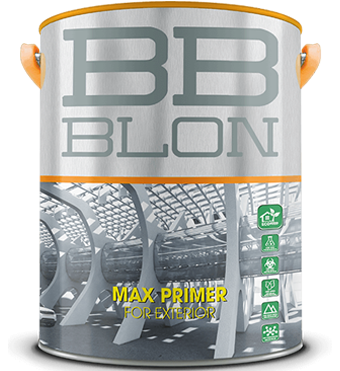 Primer
BB BLON MAX PRIMER FOR EXTERIOR
Product description
BB BLON MAX PRIMER FOR EXTERIOR is a specialized primer for exterior that does not contain harmful chemicals and is environmentally-friendly. The product has extraordinary alkali and saline-resistant properties that maximizes the protection of the finishing coat from discoloration.
Characteristics
Finish: Matte
Color: White with blue tone
FEATURES
Excellent alkali and efflorescence resistance (*)
High adhesion
Low volatile organic compounds
No toxic chemicals
APEO Free
No heavy metals
No formaldehyde
(*) Excellent alkali and efflorescence resistance is the resistance to alkalization which causes discoloration and the accumulation of calcium salts on the surface caused by damp walls
Test method: ASTM D1308-87 & ASTM D7072-04.